12 Bar Concerts Broadcast Live
Here is a listing of concerts from 12 Bar Club. As we found more lost concerts and add them to the database this article has to be expanded. From this page you can access the concerts from various artists who played the famous 12 Bar Club in Tin Pan Alley, London by the years in which they were played. The concerts are arranged in Date Order. Some of these concerts are 2 complete sets and available as set one and set two.
Almost all these concerts are available. Contact us to purchase a DVD. Certain fees will apply to all orders.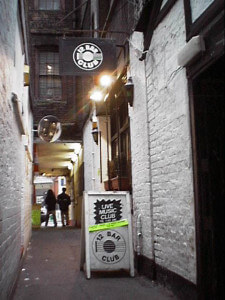 12 Bar Live Concerts 2002
12 Bar Live Concerts 2001
12 Bar Live Concerts 2000
12 Bar Live Concerts 1999